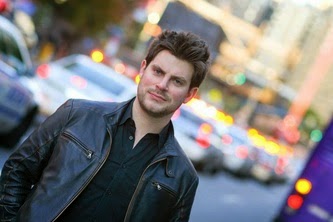 Sonny Paladino Named 2014 Spotlight Artist
We are very excited to announce our 2014 Spotlight Artist, Sonny Paladino. He was named Music for Autism's Spotlight Artist of the year at the May 10th concert by US Founder, Dr. Robert Accordino with Sonny's parents in the crowd.
Sonny Paladino is known on Broadway as music director and pianist for for various different musicals including Jesus Christ Superstar, Billy Elliot, Grase, Priscilla, Quaeen of the Desert and most recently Pippin. Sonny played keyboard for Guys and Dolls; Mama Mia; Promises, Promises; Addams Family; Women on the Verge and was Music Supervisor for Disney's High School Musical (Milan/Italy tour). He has worked with musicians Alicia Keys, Ke$sha and Matthew Morrison and composed The Return of the Blue Cat (with poet F.D. Reeve). Sonny received his B.F.A. in Jazz Piano from CUNY City College.
Music for Autism is very excited to recognize Sonny's extraordinary track record of wowing audiences during interactive concerts. In 2012 he mesmerized the crowd at our New York fundraiser at Avenue. Since then he performed several interactive concerts, including one where he organized cast members from Broadway's Pippin to perform several songs from the show last December.
On this honor, bestowed to one musician in the nation annually, Sonny felt "touched beyond words. To choose me for this honor is more than I could have ever expected or anticipated. I truly love doing anything I can to help M4A because it is such an amazing and unique organization that fills a void in our society. To be a small part of helping these families and individuals enjoy an afternoon of performance where they might not otherwise be able to, is THE reason why I continue to be involved in M4A (and hope to continue for a long time to come.) I am always here for M4A."
A huge congratulations to Sonny! We all look forward to seeing how he takes on this role with his tremendous creativity, generosity and talent!