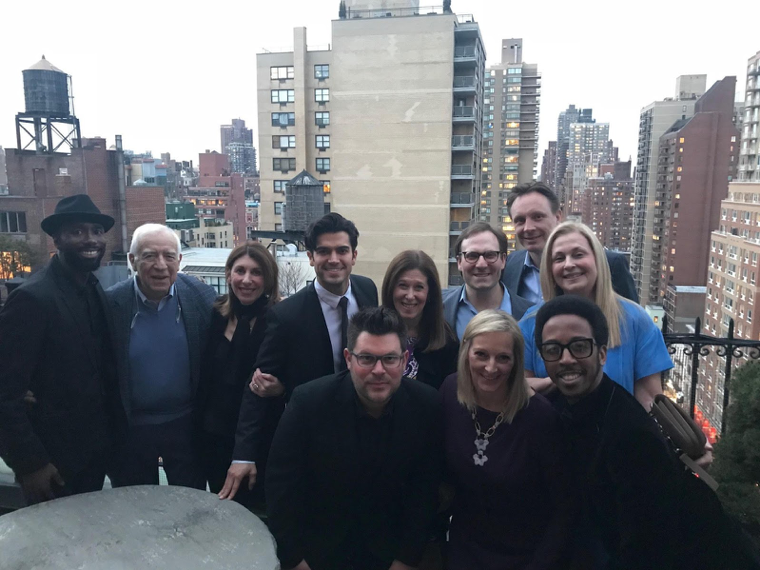 Rhythm but no Blues in Support of Music for Autism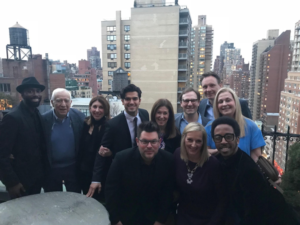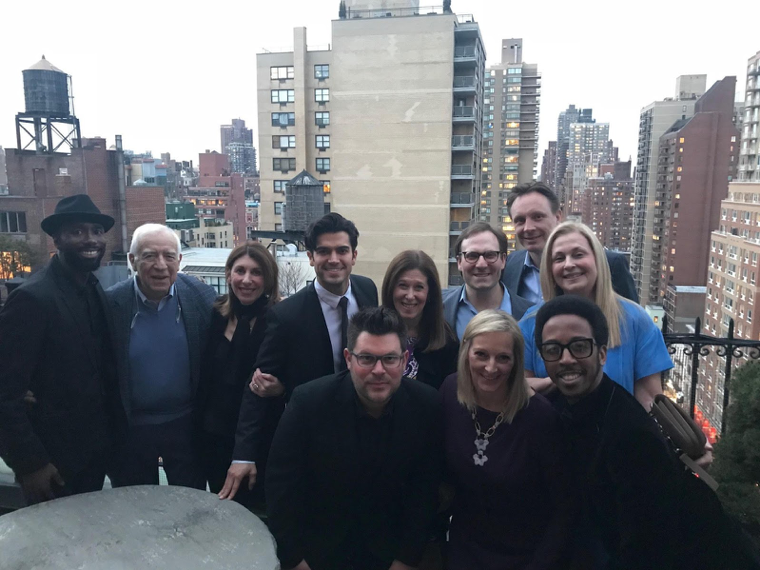 Two members of our incredible Music for Autism family once again treated us to a fabulous evening at their beautiful Upper East Side home on Monday, April 9. Barbara Fox and Jim Freund opened their doors to dozens of Music for Autism supporters for a night of joyful indulgence, topped with the cherry of a Doo-Wop Project private concert. The Doo-Wop Project, made up of Sonny Paladino, Dwayne Cooper, John Edwards, Russell Fischer, and Hayden Milanese, have performed collectively for Music for Autism audiences in the past, and several of its members are regulars at our New York-based concerts.
As guests sipped and dined and swayed to the music, they were reminded that individuals with autism are often excluded from intimate events such as the one they were experiencing. This knowledge is especially poignant as April is Autism Awareness Month, when we strive to promote inclusion and self-determination for all, and assure that everyone with is provided the opportunity to achieve the highest possible quality of life. As Louise Brindle, Chair of the Board of Directors said, "on such a special evening as this, raising awareness about autism and celebrating with our musicians and friends reminds us how important M4A's work is to the families we serve. We are grateful to be able to bring together the Doo Wop Project and generous donors to help ensure that we can provide professional concerts to individuals with autism and their families for many years to come."
Music for Autism provides individuals with autism the opportunity to relish up-close and personal experiences with top-notch musicians in spaces that are welcoming and judgement-free. It is in celebration of this work that our generous hosts gathered their friends and loved ones together with the Music for Autism Board of Directors on this magical evening. Together they created a night to support the work of Music for Autism and to bolster its efforts to improve and expand its programming both in New York and beyond.
Thank you to our hosts, and thank you to the wider Music for Autism family for continuing to trust us to provide exceptional musical programming for individuals and families impacted by autism!