In-Person Concert with Percussia
---
October 14, 2023
Brooklyn Heights Library
Join us in Brooklyn with longtime favorites Percussia!
1PM – 2PM
286 Cadman Plaza West
Brooklyn, NY 11201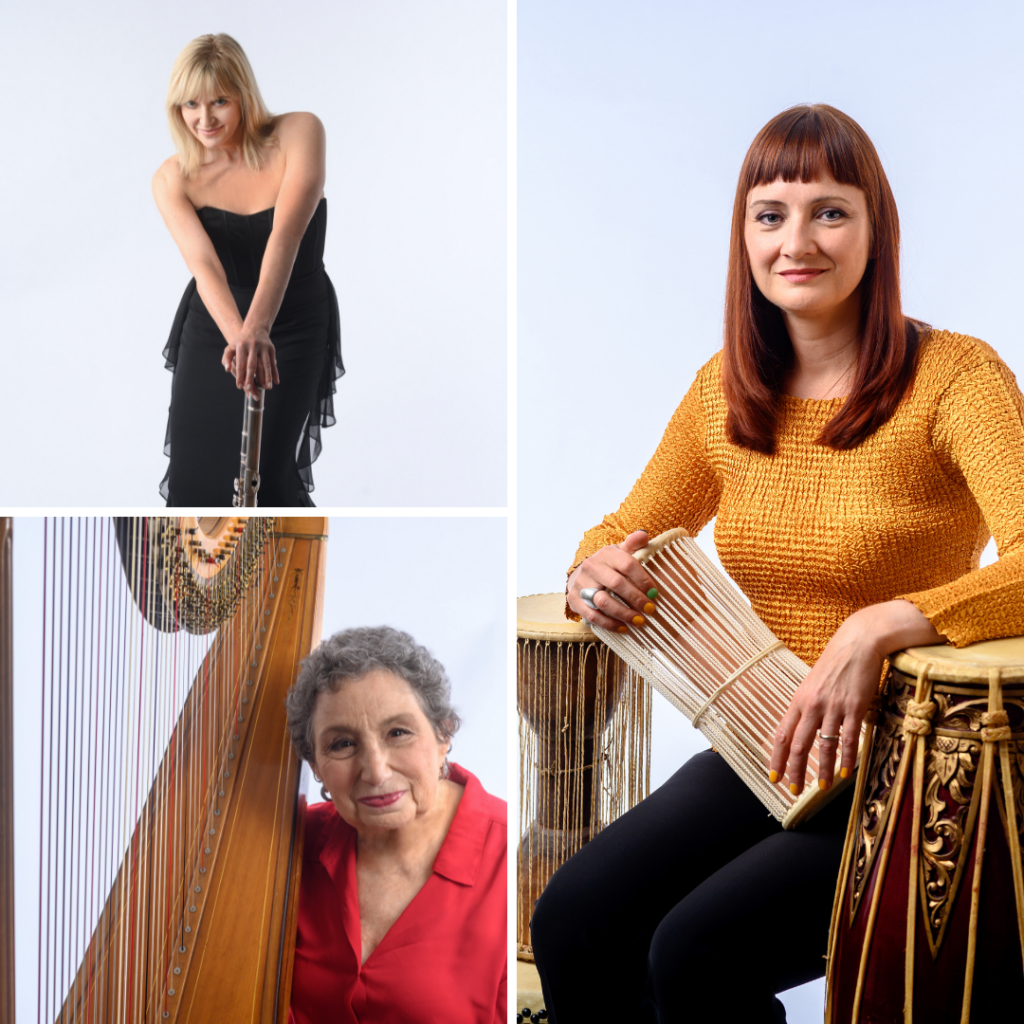 Percussia is an innovative musical ensemble based in Queens, New York. Led by artistic director and percussionist Ingrid Gordon, Percussia's unique instrumentation of percussion, harp, flute, and viola gives the group its one-of-a-kind signature sound.
Percussia's varied repertoire is an eclectic mash-up of contemporary chamber music, world and popular music styles, and original arrangements. Percussia's repertoire crosses genres, styles, and cultural boundaries.
Percussia's programs are supported, in part, by public funds from the New York City Department of Cultural Affairs, in partnership with the City Council. Additional funding is made possible by the New York State Council on the Arts with the support of Governor Kathy Hochul and the New York State Legislature, the National Endowment for the Arts, the Alice M. Ditson Fund of Columbia University, and the Music Performance Trust Fund.
Join us for another exciting concert!
Please RSVP using the form below. If you have any trouble using this form, you can RSVP by emailing rsvp@musicforautism.org.