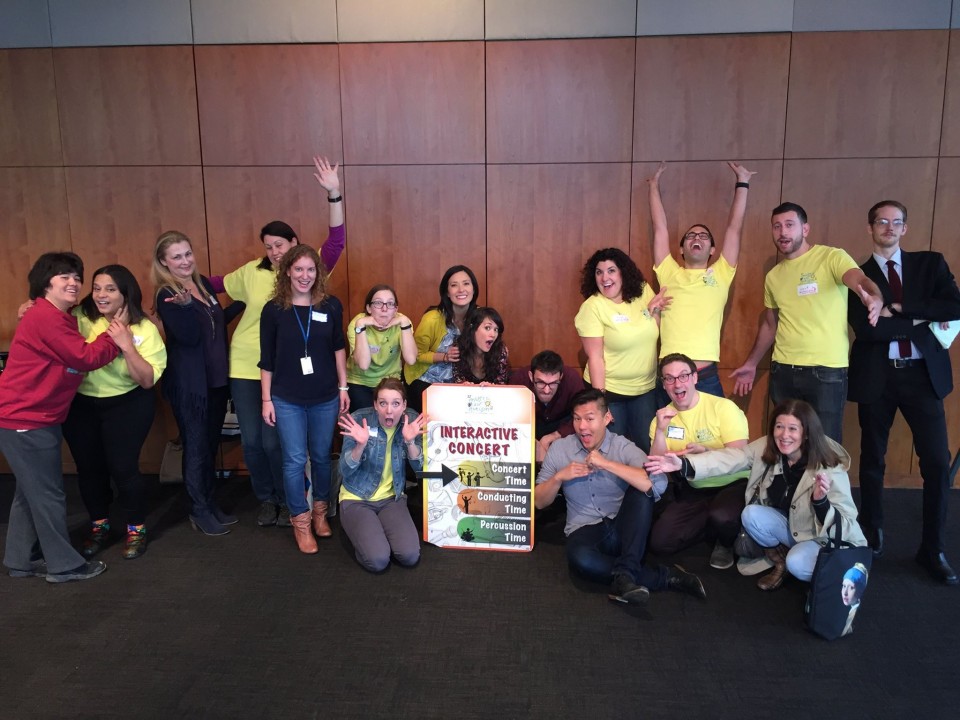 A Magical Afternoon with Cast Members from Broadway's "The King and I"
By Laura Lazar
A magical afternoon was had by all at Lincoln Center on October 3, 2015, with the talented and vibrant performers from the Rodgers and Hammerstein's "The King & I" on Broadway, Ali Elwolt, Kelvin Moon Loh, Ann Sanders & Andrew Resnick. The energy in the room was palpable. Everyone was dancing, interacting with the performers and using the space to its fullest. We are grateful to our partner Lincoln Center for hosting us in the spectacular Stanley H. Kaplan Penthouse, with spectacular views of the Hudson River that enchanted young and old alike!
Music for Autism Board Member Dr. Alisa Thorne said, "This concert was pure magic–we were all blown away, and re-energized!"
We are also grateful to our incredible performers who went the extra mile to involve every single person, singing among the audience members and catching the imagination of each and everyone.
The interactive concert was all the more moving as Kelvin Moon Loh recently spoke out in support of access to the performing arts for families with a person with autism. His post and commentary by the media are available here.