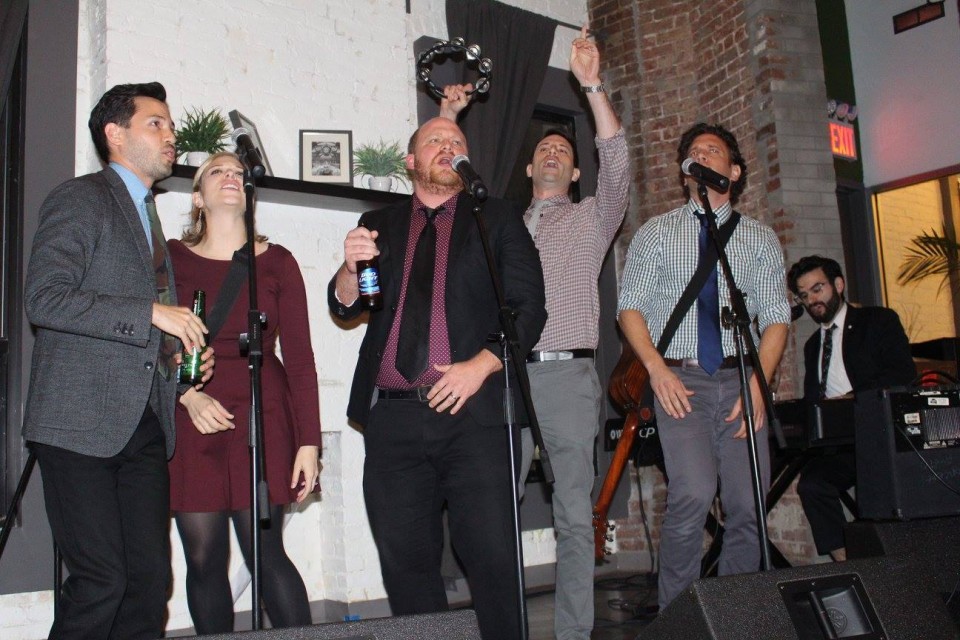 Junior Board Fundraiser #M4AGoesBroadway
On a beautiful Monday evening in October, Music for Autism's Junior Board hosted a crowd of over 100 young professionals, friends and loved ones at District CoWork for a vibrant and musical evening full of food, drinks, and phenomenal performances. Thanks to our fabulous and talented musician friends, guests were treated to Broadway caliber musical theater while they sipped on beverages courtesy of Given Liquor and Paralelo Vineyards. They also dined on deliciously healthy fare from our friends at OxVerte.
The performances themselves blew us all away. Cody Williams and Alyssa Umphress, most recently in "On The Town" wooed us with their adorable duets and heartfelt solos. Thayne Jasperson from "Hamilton" gave us a little of that Broadway swing, and Joe Iconis and Family (Joe Iconis, Lauren Marcus, Jason SweetTooth Williams, Eric William Morris, Lance Rubin and last but not least, Jason Tam of "If/Then"), tickled our funny bones with their hilarious cabaret originals.
The fun didn't stop there! Guests also had the chance to bid on some truly unique auction items. From restaurant vouchers to private shopping events, our Board and Junior Board searched far and wide to find items and experiences with our friends and families in mind.
Thank you so much to all of our partners who helped make the evening so wonderful, and we hope that everyone who participated had as much fun as we did!