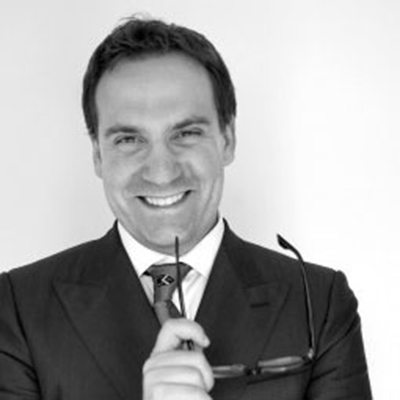 Robert Accordino named 2016-2017 White House Fellow
Robert Accordino MD, MSc, US Founder of Music for Autism and fellow in child and adolescent psychiatry at Massachusetts General Hospital and McLean Hospital, Harvard Medical School has been appointed one of the 2016-2017 White House Fellows.
The White House Fellows program was created in 1964 by President Lyndon B. Johnson to give promising American leaders "first hand, high-level experience with the workings of the federal government, and to increase their sense of participation in national affairs." The 16 fellows work within the government with a goal of encouraging active citizenship and a lifelong commitment to service and take part in an education program designed to broaden their knowledge of leadership, policy formulation and current affairs. The fellows will also participate in community service projects throughout their year in Washington, D.C.
Selection as a White House Fellow is highly competitive and based on a record of professional achievement, evidence of leadership potential and a proven commitment to public service, according to the program.
Robert, a Fulbright Scholar, graduated summa cum laude and Phi Beta Kappa from Princeton University. He earned an M.Sc. in Experimental Psychology from Oxford University and an M.D. from Mount Sinai School of Medicine with Distinction in Research and Medical Education and is a member of the Arnold Gold Humanism in Medicine Honor Society. He completed an internship in pediatrics at Mount Sinai Hospital and a general psychiatry residency at New York-Presbyterian Hospital of Weill Cornell Medical College prior to his fellowship training in child and adolescent psychiatry.
Robert founded Music for Autism in the United States as a medical student in 2007. Under his leadership, the charity's fully subsidized programs spread nationally.
---
Music for Autism is 501c3 non-profit organization enhancing quality of life and raising public awareness through autism-friendly, interactive concerts developed specifically for individuals with autism and their families. For more information on Music for Autism please contact 646.964.6487 or visit musicforautism.org.