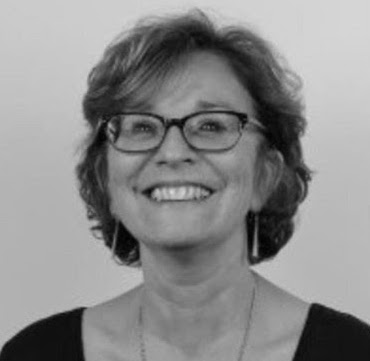 Music for Autism welcomes Elizabeth Santiso as its first Chief Executive Officer!
Music for Autism is thrilled to announce Elizabeth Santiso as its new Chief Executive Officer. Elizabeth has been a non profit leader for the past 15 years. Prior to Music for Autism, she was the Chief Operation Officer for Urban Arts Partnership, NYC's largest arts-education organization. There she was responsible for devising and implementing the operations and finance departments, managing 100% revenue growth in one year.
"After a thorough search, we are very excited to bring Elizabeth on board as our first CEO," said Louise Brindle, Chairman of the Board of Directors. "The next chapter in the organization's development is a key one, and we are thrilled that Elizabeth has joined our family to help us expand and deepen our programmatic schedule, bringing even more, hopefully regular, free high-quality music concerts to individuals with autism and their families across the USA."
Elizabeth began her career in theatre, co-founding and managing two theatre companies where advisory boards were comprised of such luminaries as William Ivy Long, AR Gurney and William Styron. She joined Elizabeth Glaser Pediatric AIDS Foundation and opened their New York office, helping to produce their annual Kids for Kids event each year. In 2004 she joined Keep a Child Alive (KCA) where she honed her marketing skills alongside advertising giants Anomaly and TBWA/CHIAT/DAY, earning CLIOs and Effies for innovative fundraising campaigns. In the 9 ½ years she was at KCA she moved from Dir. Of Communications to Chief Operating Officer, overseeing the organization's growth to $5M.
Her expertise in non profit governance, compliance and social media marketing found her much sought after by many organizational leaders, and thus she began her consulting company Intent Consulting.org. Elizabeth is a graduate of NYU George Heyman Jr. School of Philanthropy and Fundraising, serves on the board of Brooklyn Alliance of Neighborhood Gardens, and is long standing member of 6/15 Green Community Garden.
"I am honored and thrilled to lead Music for Autism into its next phase," Elizabeth says. "I look forward to working with such a dedicated Board of Directors; together we will expand the reach and awareness of the organization. I feel very passionate about the mission and am fortunate to be part of its profound impact."
At Music for Autism, Elizabeth will be in charge of solidifying our strategy and preparing the organization for expansion in the coming years. She will bring her extensive knowledge and experience to the crucial task of forging innovative new partnerships that will benefit M4A and its audiences for years to come.
"The future of Music for Autism is bright as we begin this new chapter under Elizabeth's leadership," said Dr. Robert Accordino, US Founder of Music for Autism. "The entire Music for Autism family is excited and honored to be able to work with her."