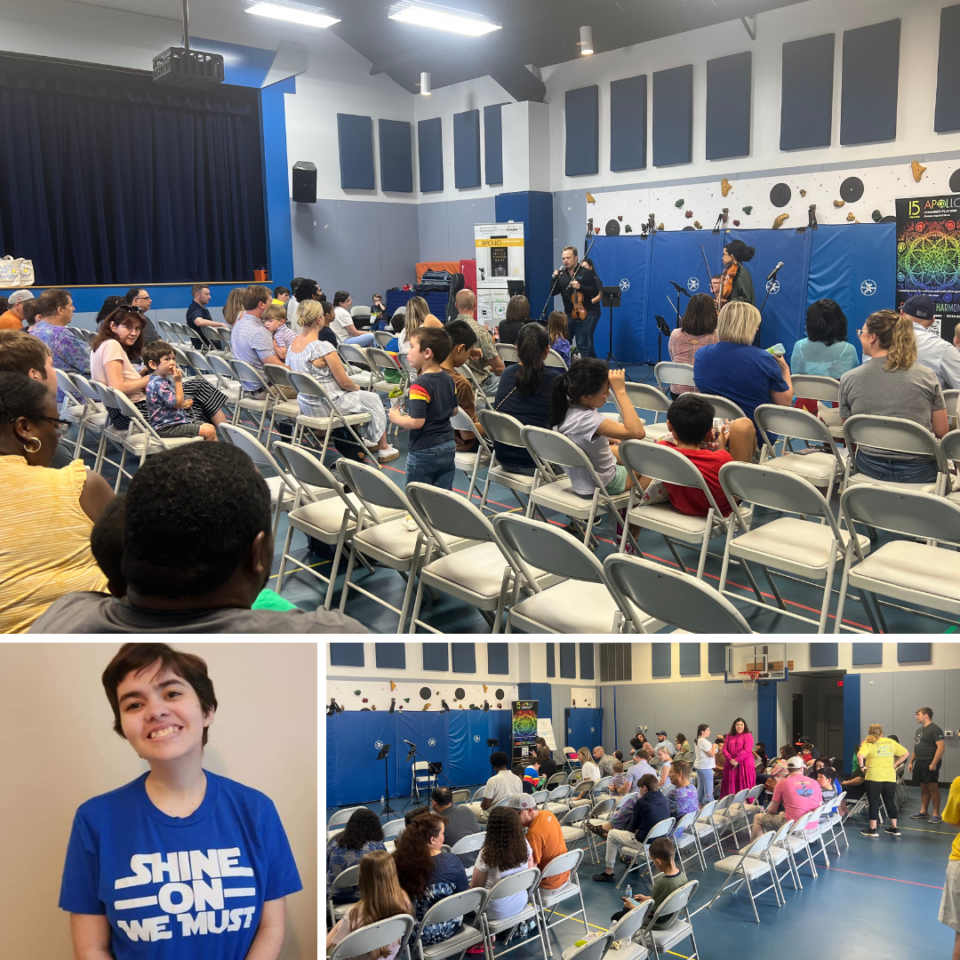 Recap: Three Remarkable Music for Autism In-Person Concerts
Music can touch our hearts, uplift our spirits, and create connections that transcend words. Music for Autism, dedicated to providing inclusive and interactive concerts for individuals on the autism spectrum, celebrated being back to in-person concerts with no less than THREE events on the same weekend, spread across the United States! Each showcased the beauty and power of music in its unique way.
Saturday, April 15th – Ivymount School with Soprano Karin Paludan and Nikola Paskalov: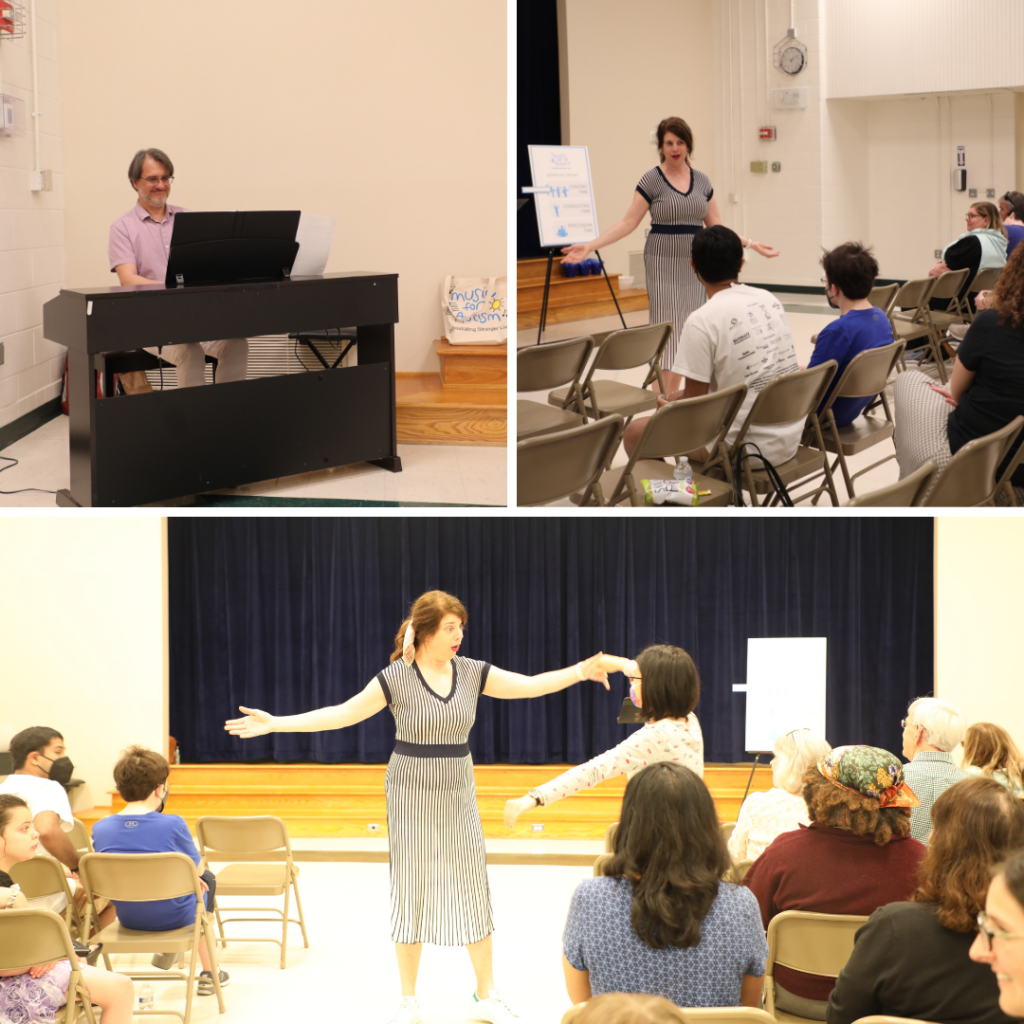 The first concert took place at Ivymount School in Maryland, where enchanting soprano Karin Paludan and dynamic pianist Nikola Paskalov took the stage. Their harmonious collaboration filled the air with melodies and emotion. Kari's unparalleled voice soared through the auditorium, and the talented duo flawlessly weaved together classical pieces and modern bops, allowing the music to resonate deeply with all in attendance. It was a morning of exquisite vocal artistry and musical mastery, offering a truly immersive experience for everyone.
Said Kari of the experience, "The joy of sharing a space and creating together cannot be measured. That joy was felt tenfold as performers and participants met at Ivymount on April 15th! The power of this incredible work and these magnificent concerts is that every person and attendee has the power of being "seen." To see everyone in person once again and to feel that connection was truly magnificent. Now more than ever, I am eternally grateful to Music For Autism and the many beautiful people I've been fortunate enough to meet through these life-changing concert experiences."
Saturday, April 15th – Westview School with the Apollo Chamber Players: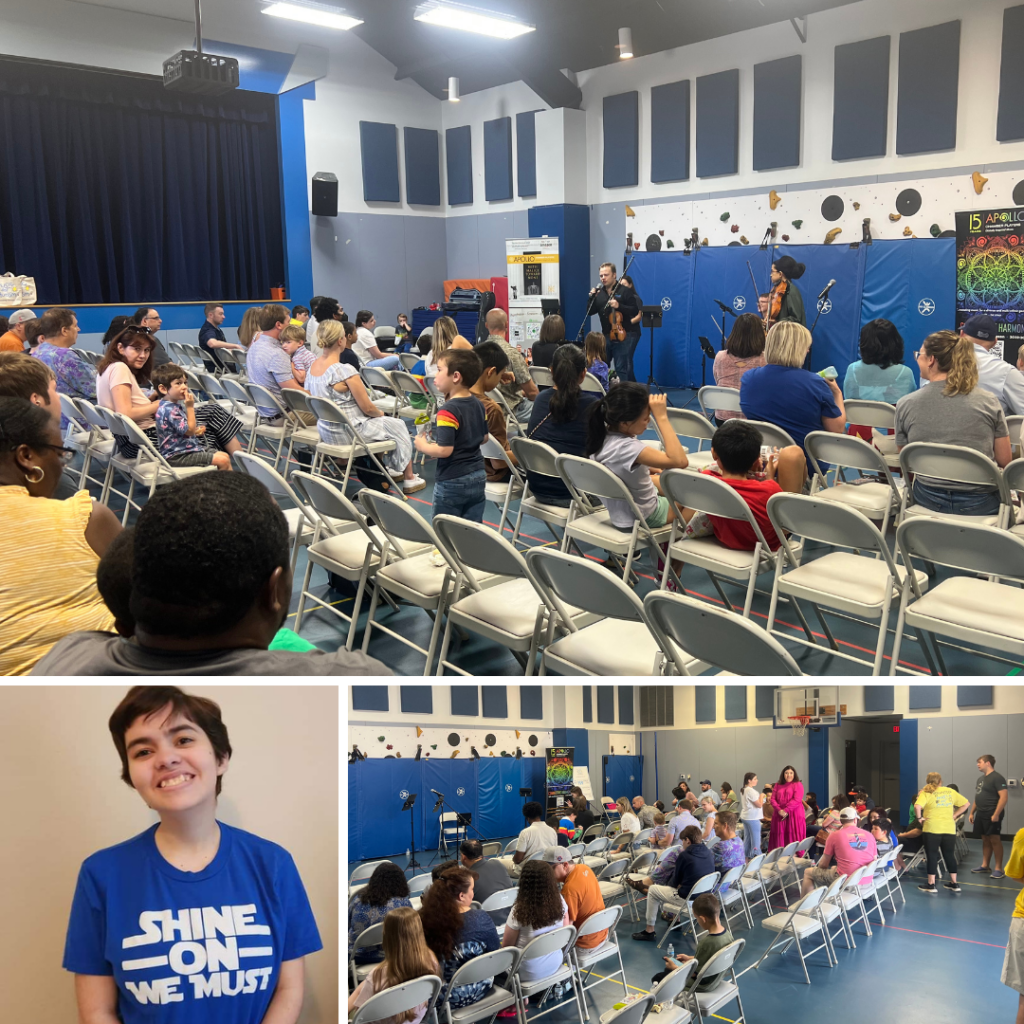 The second concert was held at Westview School in Texas, featuring the internationally acclaimed Apollo Chamber Players. With their commitment to fostering inclusivity through music, the Apollo Chamber Players delivered a breathtaking performance that seamlessly blended various musical genres. Their repertoire ranged from classical compositions to folk melodies, showcasing the versatility and universal appeal of music. The ensemble's passion and virtuosity were palpable as they effortlessly communicated the rich emotions embedded in each piece. The audience was captivated by the expressive performances and found solace in the powerful language of music.
"The concert was an amazing event. The musicians were incredible with our families. The volunteers I spoke with after the event were in awe of what a tremendous event it was," noted Bevan Koch, head of Ivymount. Julio and Ana, parents of participant Cristina, said, "An amazing musical experience and sensory activity! Bravo! Our daughter had a great time."
Sunday, April 16th – Third Street Music School with Broadway's Stephane Duret: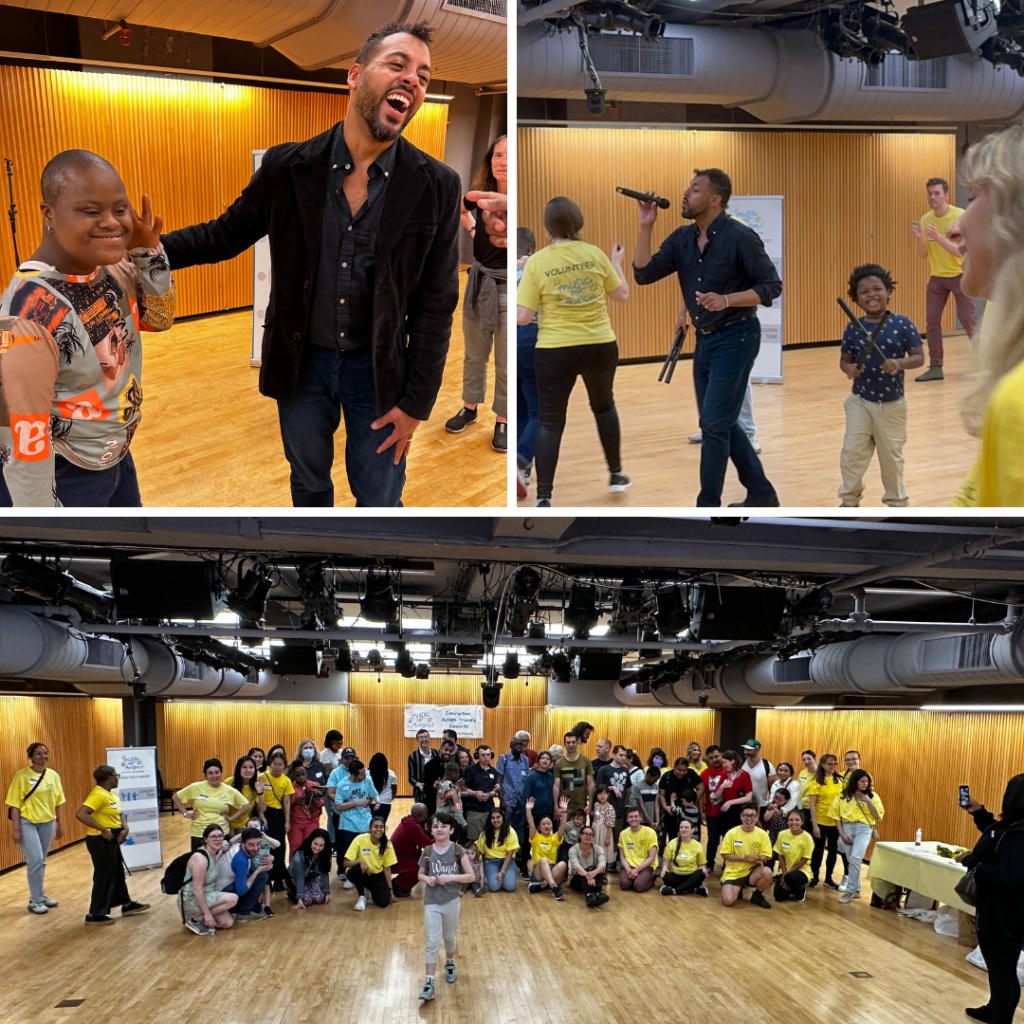 On Sunday, the vibrant atmosphere at Third Street Music School was filled with anticipation as Broadway's very own Stephane Duret took the stage. Known for his spellbinding vocal prowess and dynamic stage presence, Duret delivered a mesmerizing performance that transported the audience to the world of musical theater. From beloved show tunes to poignant ballads, his magnetic energy breathed fresh life into each song. The concert was a celebration of the magic of Broadway, leaving everyone in awe of Duret's incredible talent and the timeless melodies that have become a part of our cultural fabric.
Linda Blacken, NYC Concert Coordinator, enthused, "Stephane is such a warm and talented person. He mesmerized the audience and volunteers alike, and everyone had a fabulous time!"
These three Music for Autism concerts showcased the organization's unwavering commitment to creating inclusive spaces where individuals on the autism spectrum can fully engage with the transformative power of music. Through the sublime performances of Karin Paludan and Nikola Paskalov, the Apollo Chamber Players, and Stephane Duret, these concerts fostered a sense of joy, connection, and belonging for all who attended. Music for Autism continues to break barriers and touch lives, reminding us that music truly has the power to create a more inclusive and harmonious world.
We are thrilled to be back to celebrate with you all in person, and we look forward to future concerts!