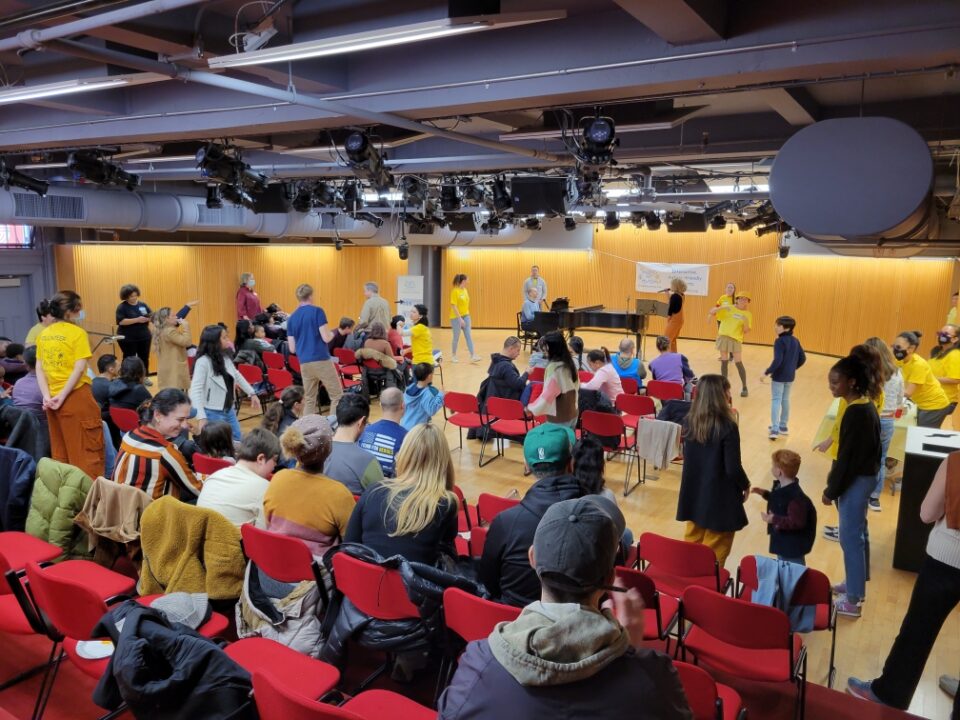 Music for Autism Returns to In-Person Concerts!
On March 5th, Music for Autism returned to live, in-person concerts for the first time since 2020!
Exceptional Broadway performers, Gabrielle McClinton and Charlie Alterman put on a rollicking show for over 70 participants at one of our favorite partner sites, Third Street Music School. Gabbi and Charlie put on an incredible show, full of crowd-pleasing tunes and displaying their immense talents in full force. Together the two of them got the entire audience up and dancing, singing, and music-making alongside them. Gabbi even shared a story of her personal connection to autism, making the day even more special for all.
"It felt moving to be back at a live concert after 3 years," said Music for Autism Board member, Susan Hershman. "I thought about the first concert we attended in 2007 when Music for Autism had just started, and how here we are many years. How far we have come!" Susan also shared that her son, Danny was smiling and fully engaged throughout the concert. She and her husband Elliott enjoyed seeing Danny and all the other audience members getting so involved in the show. It was clear to them how impactful the music was to the entire room.
Said Linda Blacken, our on-site Concert Coordinator, "after the concert, one new person was chatting with me and thanking us for this type of activity. She couldn't hold back her tears of joy while speaking with me about how much her little son enjoyed the experience. That was a clear confirmation of how important our work is to the families we serve!"
Thank you to everyone who joined us and for continuing to support us and believe in our mission.
We are returning in April to Houston, Maryland/DC, and Brooklyn! And for everyone who has enjoyed our virtual events, we have plenty of those coming up for you, too.
Check out our concert calendar and please join us soon!