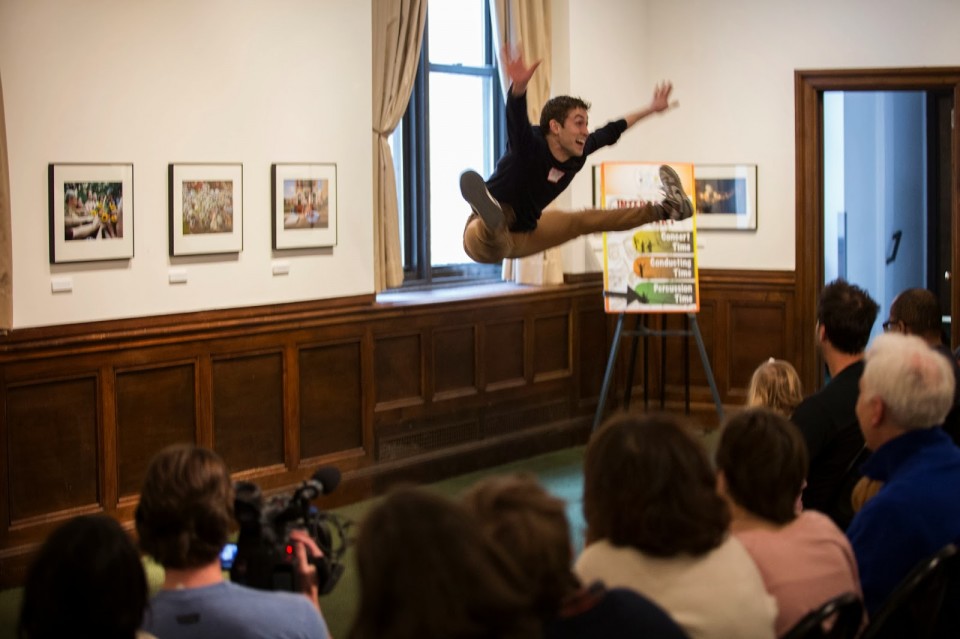 Pure Magic: Music for Autism Kicks Off Its 2014 Season with Tony Award Winner Victoria Clark joined by fellow cast members from Rodgers and Hammerstein's Cinderella on Broadway
By Robert Accordino.
We had the most fantastic concert to kick off our 2014 Music for Autism season on Saturday, January 25th in partnership with the 92Y!
Five time Tony Award Nominee Douglas Carter Beane narrated the Cinderella story as two cast members from Rodgers and Hammerstein's Cinderella on Broadway, Tony Award Winner Victoria Clark and Cody Williams performed songs from in the most interactive and inclusive concert we may have ever had nationally! It was a magical, tear jerking experience that even included Cody's acrobatics and a parade and interactive dancing to the song, "The Prince is Giving a Ball."
Cody Williams, who dazzled our audience, described  the concert as "an experience I will never forget."Tony Award Winner Victoria Clark commented, "We got a lot more than we gave! I cannot wait to do another."
As parent and Music for Autism Board Member Susan Hershman who attended with her son Danny, commented,  "What an amazing and inspirational concert at the 92nd Street Y today! We have been to many M4A concerts, but this one was exceptional!  The performers were outstanding and it was truly an interactive concert.  It was so touching to see so many individuals on the spectrum smiling and having such a positive musical experience."
Check out the Music for Autism Facebook album for more photos from the concert.
We are so excited for our upcoming 2014 concerts around New York State, in Los Angeles, Houston and Washington, DC! The bar has been set high for an amazing year ahead! Be sure to check out our concert calendar for a complete list.