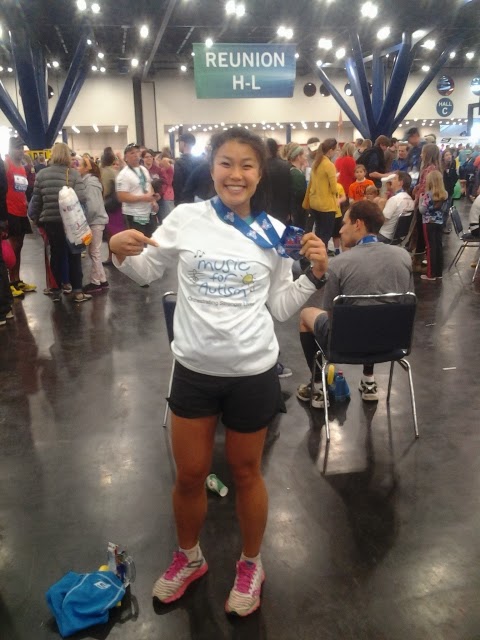 Alice Shih LaCour Runs the Houston Marathon
Congratulations to our amazing Junior Board Member Alice Shih LaCour for running the Houston Marathon on January 19.  It was a beautiful, sunny Texas day and there was not a cloud in the sky. Alice exceeded her running goal of under four hours by finishing in 3:53, coming in 70th in her division.  And, a huge congratulations, she surpassed her fundraising goal of $1,500 by raising over $2,000!
This was Alice's first marathon, but she's already looking forward to her next one.  Alice said, "this time last year, I ran a half marathon and laughed when I saw people turn off for the full marathon route. I thought to myself, 'there's no way I could ever do that.'"  She described training for the marathon as "a great experience in mental and physical discipline."  There were about 250,000 spectators including lots of friends cheering Alice on.  One of her friends dressed in a chicken suit and held a sign that said "I'm too Chicken to run 26.2!"  She also had support from her husband who ran the last mile with her for moral support, although she didn't see him, she says it was a very sweet gesture.