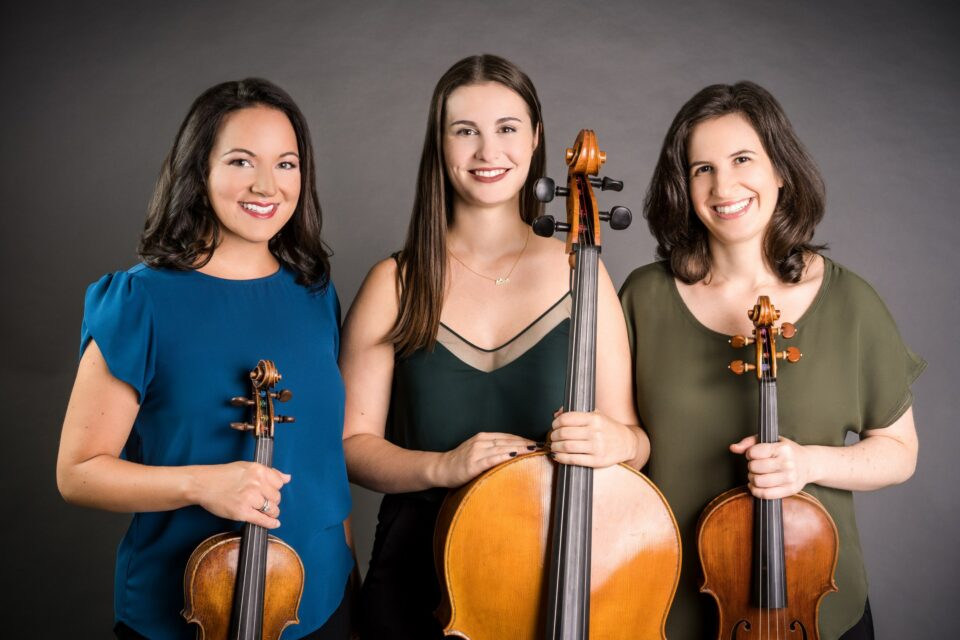 Fair Trade Trio is Music for Autism's 2020 Spotlight Artist
We are so pleased to announce that the talented Fair Trade Trio, comprised of violinist Ashley Windle, violist Hannah Levinson, and cellist Madeline Fayette, is our 2020 Spotlight Artist! The Spotlight Artist distinction is Music for Autism's recognition of not just exceptional musicianship but also dedicated service to those with autism and their families.
Not only are the trio dedicated to creating accessible performances for all, aligning them perfectly with the mission of Music for Autism, but they are incredibly kind and generous performers as well. They dedicate important time and thought to crafting each concert they have held for our audiences, ensuring each is as unique and engaging as can be.
We are so pleased to be able to bring such dedicated and talented artists together with our families for free, interactive concerts that can be enjoyed by all. With our pivot to virtual concerts during the COVID-19 crisis, even more audiences across the United States can enjoy the collaboration between Music for Autism and Fair Trade Trio on February 21st, 2021 at 11am Pacific / 2pm Eastern. As always, this concert will be free but we do request RSVPs.
Learn more about our past Spotlight Artists and join us in welcoming Fair Trade Trio to this esteemed group of performers!