Virtual Concert with Cassandra Kubinski
---
February 06, 2021
YouTube Livestream
We welcome all individuals with autism and their families across the nation to attend our interactive concerts from their homes.
11am Pacific / 2pm Eastern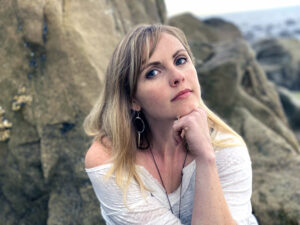 Cassandra Kubinski blends pop and theatrical musical stylings with a decidedly singer/songwriter approach to lyrics: telling stories, digging into love, regret, and healing, and adding a twist of wry humor. Her upcoming EP features "Not So Different", a song for Autism featuring the Goo Goo Dolls and 10,000 Maniacs.
You've heard her music on Lifetime's "Dance Moms" (9 song placements), ABC, NBC, Bravo, MTV and more, and you've heard her voice on commercials for Snickers, Plenti, Homegoods, Kohls, Maybelline, and more.
She also serves on the Board of Women In Music and is a proud yogi and chocoholic.
This concert has been generously underwritten by the many wonderful donors of Facebook.
Registrants will receive a link to the private livestream two hours prior to the concert. You must RSVP to receive the link.