Virtual Concert with Pianist Ariel Lanyi
---
October 22, 2022
YouTube Livestream
We welcome all individuals with autism and their families across the nation to attend our interactive concerts from their homes.
11 am Pacific / 2 pm Eastern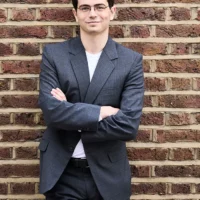 Accomplished young pianist Ariel Lanyi has "that specific combination of brain and heart"  that makes for exciting and "thoughtful music-making."
Born in Jerusalem in 1997, in 2021 Ariel completed his studies at the Royal Academy of Music in London and is an avid and inventive chamber musician.
Join this special artist as he makes his Music for Autism debut!
Please RSVP using the form below. If you have any trouble using this form, you can RSVP by emailing rsvp@musicforautism.org.