In-Person Concert with Violinists Nick Revel and Nora Krohn
---
April 29, 2023
Brooklyn Heights Library
We're thrilled to be back in Brooklyn! This concert is proudly part of the ReelAbilities Film Festival.
1PM – 2PM
286 Cadman Plaza West
Brooklyn, NY 11201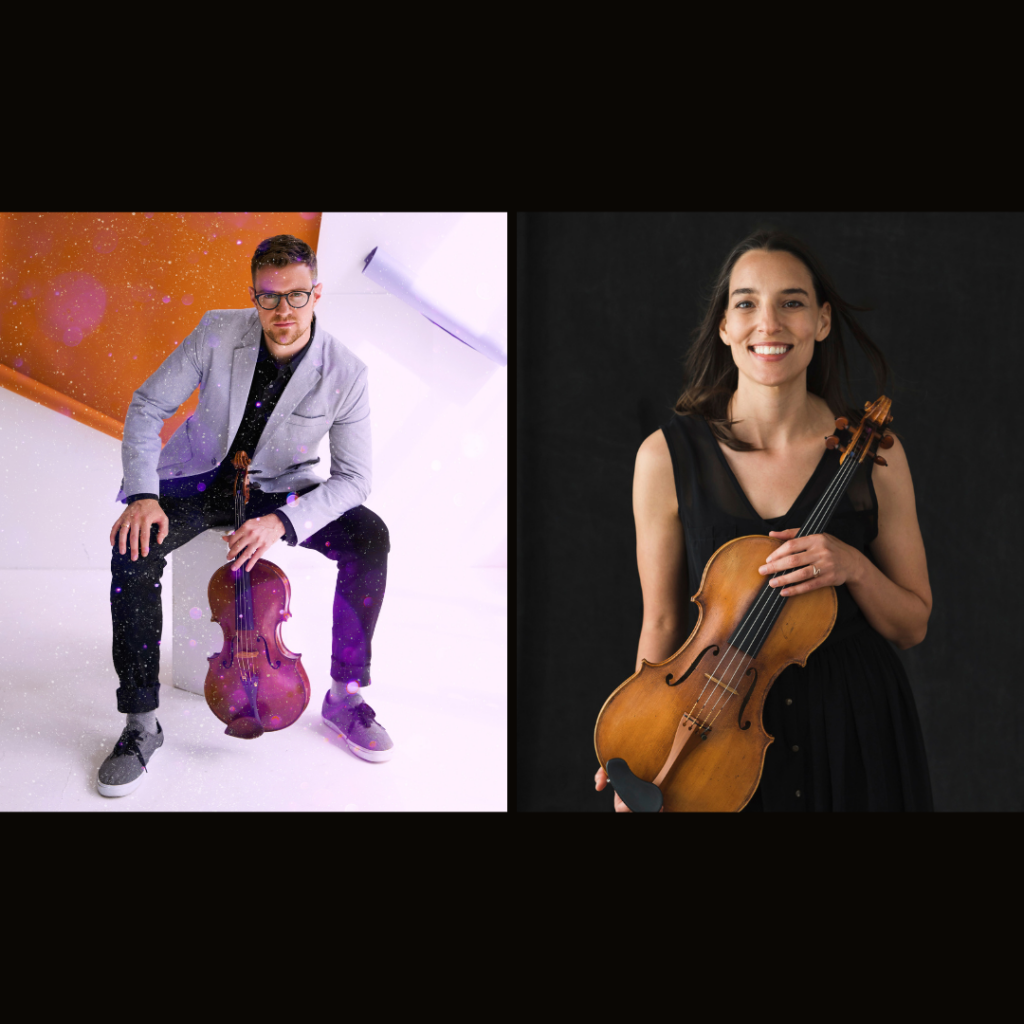 When Nick Revel is not touring as founding violist of the multi-GRAMMY® nominated PUBLIQuartet, he is composing, producing, and performing original solo pieces, audio engineering ensembles of various shapes and sizes,
With a multifaceted career as an orchestral player, recitalist, recording artist, and chamber musician, NYC-based violist Nora Krohn believes that—for artists and audiences alike—music is vital in shaping our understanding of ourselves and our world. Nora's orchestral work has taken her to four continents and venues such as Carnegie Hall, Lincoln Center, the Kimmel Center, and the Teatro Colón. Nora is a co-founder of the Till Project, which promotes a healthy approach to string playing that provides concrete solutions to technical and musical obstacles, and teaches both in-person and online.
Join Nick and Nora for what is going to be an exceptional and dynamic event!
Please RSVP using the form below. If you have any trouble using this form, you can RSVP by emailing rsvp@musicforautism.org.