Artists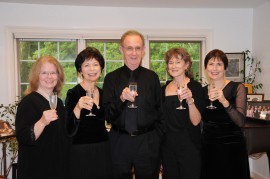 Capitol Woodwind Quartet
The Capitol Woodwind Quartet consists of Alice Kogan Weinreb, Kathleen Golding, Lora Ferguson, Laurel Bennert Ohlson, and Truman Harris.

© 2016 Music for Autism All Rights Reserved. Use of this website is governed by the
User Agreement
. The contents contained on this website is provided to users "AS IS" without any express or implied warranty. For information on your privacy, please read our
Privacy Policy
.
PO Box 1136 New York, NY 10113 | (646) 964-6487