Artists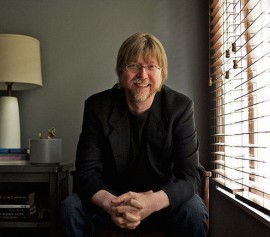 Brad Ellis
He's played with the legendary Dizzy Gillespie and worked with the off-Broadway satirical review "Forbidden Broadway," which included Glee guest stars Idina Menzel and Kristin Chenoweth.
Ellis worked with Robert Ulrich before when he was casting a show that was all Elton John music that Shaun Cassidy was creating, so Ulrich thought of him for Glee. He was a guest performer for the Harvard Pops Orchestra concert.
Ellis has been profiled by CNN, NPR, USA Today, Entertainment Weekly, People Magazine and The Boston Globe.

© 2016 Music for Autism All Rights Reserved. Use of this website is governed by the
User Agreement
. The contents contained on this website is provided to users "AS IS" without any express or implied warranty. For information on your privacy, please read our
Privacy Policy
.
955 Clayton Street, #1, San Francisco, CA 94117 | (646) 964-6487