Teresa Procter (Texas Program Coordinator)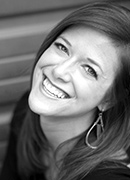 Teresa Procter, mezzo-soprano advocates for innovative musical and artistic outreach beyond the opera stage and concert hall. With her welcoming and encouraging spirit, she connects to her audiences in operatic, chamber, jazz, early music, and concert repertoire.
Teresa received her Master's of Music in Voice Performance from Rice University in Houston, TX, and her Bachelor's of Arts in Music, magna cum laude from Luther College in Decorah, IA. As a recipient of the Sviatoslav Richter Fund for Music Outreach Grant during her graduate studies, Teresa created and performed opera workshops for patients and their families at the Texas Children's Hospital through the Arts in Medicine Program. She continues to serve patients at Texas Children's as the Singer-Songwriter Fellow with Purple Songs Can Fly, a music studio in the hospital that positively affects the lives of pediatric cancer patients and their families through the writing, recording, and sharing of original songs.
Teresa is an active artist in the Da Camera Young Artist Program in Houston, Texas. Through her artist fellowship, she performs for underrepresented communities and presents music on the core curriculum subjects to children in the greater Houston community school district. Teresa especially enjoys her musical residency at The Monarch School, a therapeutic day school for children with neurological disorders. In 2015 Teresa partnered with The Monarch School, The Westview School, Da Camera Young Artists, and MECA, a local multicultural education and art counseling center, to implement a concert program specifically for these community members.
As an artist with Houston Grand Opera's community and collaboration initiative, HGOco, she recently performed as the mezzo-soprano in Opera to Go!'s performance of, The Velveteen Rabbit, and sang in the world premiere of the chamber opera, O Columbia. Her work with HGOco's My Voice Program incorporates music and original poetry to build creativity in elementary students. Her full operatic roles include: Bette Stritch in A New Kind of Fallout (2015), Austin Scarlet in Volpone, Olga Olsen in Street Scene, Dorabella in Cosi fan tutte, Ramiro in La Finta Giardiniera, and Cherubino in Le nozze di Figaro.
In concert she has been the mezzo-soprano soloist in Handel's Messiah, Luther Mass by Stephen Paulus, Rossini's Stabat Mater, Vivaldi's Gloria RV 589, and four of Bach's works: Magnificat, St. Matthew's Passion, Weinen, Klagen, Sorgen, Zagen Cantata BWV 12, and Gott ist mein König, BWV 71 Cantata. She also performs in Little Rock, Arkansas, as a guest artist with ArsMusiqa, a chamber ensemble formed by Arkansas Symphony Orchestra members. Teresa is an international artist performing opera and chamber works in Italy, the British Isles, and Canada, but singing in the bluffs in her home state of Iowa, and near the Bayou in Houston, bring her much joy.