Sara Aliabadi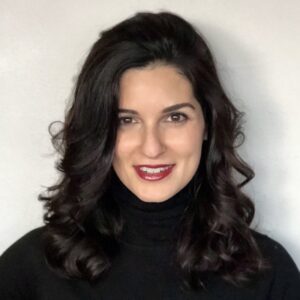 Sara Aliabadi is an Assistant United States Attorney in the District of New Jersey's Camden office. In this role, Ms. Aliabadi investigates and prosecutes a wide variety of federal crimes, including wire frauds, money laundering, child pornography offenses, violent crimes, large-scale drug conspiracies, and threats to kill United States officials.  Ms. Aliabadi also works with the Court's reentry program to assist former federal offenders in transitioning successfully back into society.
Prior to working in the federal government, Ms. Aliabadi worked at two large law firms based in Philadelphia, where she litigated a broad range of matters ranging from complex pharmaceutical claims to First Amendment disputes.  Ms. Aliabadi also served as a law clerk for two federal judges: Judge Gene E.K. Pratter, in the Eastern District of Pennsylvania, and Judge Consuelo M. Callahan, in the Ninth Circuit Court of Appeals.  As a federal law clerk, Ms. Aliabadi researched and drafted legal opinions to achieve fair and just outcomes in civil and criminal cases.
Ms. Aliabadi is a graduate of Princeton University and The William and Mary School of Law.  While in law school, she published articles in multiple law journals regarding health law topics and was the only student in her graduating class to receive the American Bar Association's Health Law Award.  She also served as the Senior Articles Editor of the William and Mary Journal of Women and the Law.
In Ms. Aliabadi's spare time, she attends musical events in Philadelphia, helps to judge moot court and mock trial competitions, and participates in Princeton alumni interviewing and career advice initiatives. She also supports various charitable and civic causes, including those aimed at increasing access to the arts, legal services, and medical services.

© 2016 Music for Autism All Rights Reserved. Use of this website is governed by the
User Agreement
. The contents contained on this website is provided to users "AS IS" without any express or implied warranty. For information on your privacy, please read our
Privacy Policy
.
955 Clayton Street, #1, San Francisco, CA 94117 | (646) 964-6487