Rachael Bedard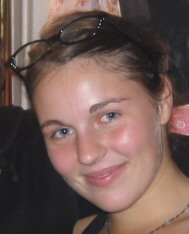 Rachael is a first year medical student at Mount Sinai School of Medicine. She is interested in issues relating to disparities in health care and health literacy. Rachael recently received a 2007 Mayor's Office Health Literacy Fellowship, and will spend her first medical school summer working with adult education programs to develop a health literacy component for their classrooms.
Rachael graduated from Brown University in 2005 with a degree in History. Her coursework at Brown focused primarily on the American Civil Rights Movement.

© 2016 Music for Autism All Rights Reserved. Use of this website is governed by the
User Agreement
. The contents contained on this website is provided to users "AS IS" without any express or implied warranty. For information on your privacy, please read our
Privacy Policy
.
955 Clayton Street, #1, San Francisco, CA 94117 | (646) 964-6487