Phil Bartel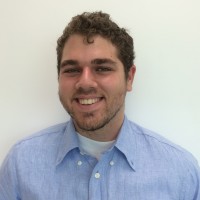 William grew up in New York City. He attended Brown University and graduated in 2014 with a AB in Anthropology and an ScB in Cell and Molecular Biology. Post graduation, he moved back to New York where he now works as a research assistant at the Ravetch Lab at Rockefeller University. Besides M4A, he also volunteers at the pediatric emergency department at New York Presbyterian Hospital. When not working, he loves to play guitar, board games, and go to concerts. He is currently in the process of applying to medical school.

© 2016 Music for Autism All Rights Reserved. Use of this website is governed by the
User Agreement
. The contents contained on this website is provided to users "AS IS" without any express or implied warranty. For information on your privacy, please read our
Privacy Policy
.
955 Clayton Street, #1, San Francisco, CA 94117 | (646) 964-6487