Karen Mascolo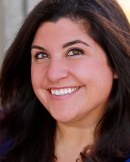 Karen Mascolo is a Nurse Anesthetist at Memorial Sloan Kettering Cancer Center. Originally from New Jersey, she graduated from the University of Delaware and worked in the Pediatric Intensive Care Unit at Morgan Stanley Children's Hospital in New York. She then attended Columbia University and received her Master's in Nurse Anesthesia. Karen has a passion for the arts and spends most of her free time performing in Community Theaters throughout the city. She loves working with children and appreciates all forms of performing and fine arts.

© 2016 Music for Autism All Rights Reserved. Use of this website is governed by the
User Agreement
. The contents contained on this website is provided to users "AS IS" without any express or implied warranty. For information on your privacy, please read our
Privacy Policy
.
955 Clayton Street, #1, San Francisco, CA 94117 | (646) 964-6487