Joshua Stein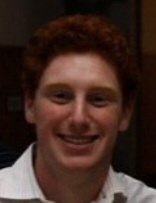 Joshua Stein is a medical student at Mount Sinai School of Medicine in New York. He is currently a Klingenstein Fellow in child and adolescent psychiatry. Joshua began his nonprofit work at an early age: in high school he founded an organization for individuals with intellectual disabilities that has since expanded nationally, and he currently runs a summer program for teenagers with Down syndrome. He also enjoys playing soccer, traveling and supporting the Philadelphia Eagles. Joshua graduated from Amherst College magna cum laude in 2008, with concentrations in French and Economics.

© 2016 Music for Autism All Rights Reserved. Use of this website is governed by the
User Agreement
. The contents contained on this website is provided to users "AS IS" without any express or implied warranty. For information on your privacy, please read our
Privacy Policy
.
955 Clayton Street, #1, San Francisco, CA 94117 | (646) 964-6487