Jordan E. Yarett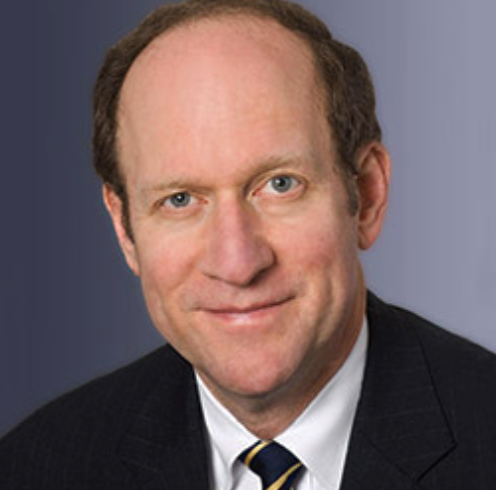 A partner in the Corporate Department and head of the firm's Securitization Practice Group, Jordan E. Yarett has over 30 years of experience as a financing lawyer. Jordan's practice focuses on innovative structured finance deals involving unusual asset classes, as well as securitizations and bond financings involving a range of more traditional assets.
In 2020, Jordan was named a "Structured Finance MVP" by Law360.  He is also recognized by Chambers USA, Chambers Global, The Legal 500, IFLR1000 and Lawdragon as a leading lawyer, and has been listed in The Best Lawyers in America for Securitization and Structured Finance Law (New York City) since 2011.  In 2019, Chambers Global honored Jordan with a Band 1 designation, with clients attesting that Jordan is "among the best esoteric securitization lawyers on Wall Street" and is "the premier whole-business securitization lawyer in the industry." In 2007 The American Lawyer selected Jordan as a "Dealmaker of the Year" for his representation of Lehman Brothers Inc., the lead underwriter and sole structuring agent for Dunkin' Brands Inc. in its complex $1.7-billion whole-business securitization.  Jordan has been quoted in numerous publications, including The Economist, The Daily Deal, The American Lawyer, The Hollywood Reporter, Esq. and The Analyst.
Jordan works on groundbreaking transactions, including what are believed to be the first U.S. whole-business securitization involving intellectual property, the first cash flow secured franchise loan securitization, the first rated time share loan securitization, the first telecom receivables commercial paper conduit, the first structured settlement conduit program, and the first fully effective SEC registered offering of pass-through certificates in a pool of secondary market municipal bonds, as well as many early and innovative drug royalty and equipment lease securitizations. Jordan is also a leading practitioner in cell tower and PACE securitizations for public and private companies, in excess of $5 billion in transactions for the last five years. In addition, he counsels clients in connection with more conventional asset classes such as trade receivables, auto loans and leases, home equity loans, mutual fund fees and credit cards.

© 2016 Music for Autism All Rights Reserved. Use of this website is governed by the
User Agreement
. The contents contained on this website is provided to users "AS IS" without any express or implied warranty. For information on your privacy, please read our
Privacy Policy
.
955 Clayton Street, #1, San Francisco, CA 94117 | (646) 964-6487