Jaime Madell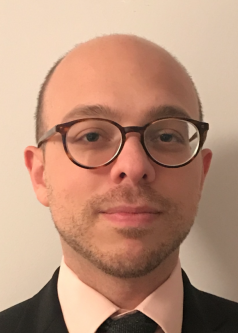 Mr. Madell is a Partner in the derivatives practice at Kirkland & Ellis LLP in New York. Mr. Madell received his B.A. in Music from Columbia University in 2006, his M.M. in Music from Northwestern University School of Music in 2007 and his J.D. from New York University in 2011. Prior to joining Kirkland, he was a Managing Director and Head of Derivatives Legal at Guggenheim Partners. A native of New York City, he lives in Manhattan with his wife and daughter. He is a published researcher in the field of music cognition and an avid pianist and composer, having performed at Weill Recital Hall at Carnegie Hall.

© 2016 Music for Autism All Rights Reserved. Use of this website is governed by the
User Agreement
. The contents contained on this website is provided to users "AS IS" without any express or implied warranty. For information on your privacy, please read our
Privacy Policy
.
955 Clayton Street, #1, San Francisco, CA 94117 | (646) 964-6487