Itohowo Ekpoudom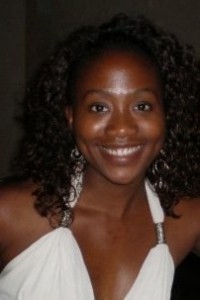 Ita attends business school at The Wharton School, University of Pennsylvania. Prior to attending Wharton, Ita worked at Goldman Sachs for five years. She joined the firm's Credit Capital Markets group in 2003, where she worked as an analyst for two years before moving to Goldman's newly formed Preferred Stock trading franchise in 2005. She was promoted to associate during her tenure on the desk.
Ita served as the first Treasurer of the Princeton Alumni Class of 2003 from 2003-2008, and currently sits on the alumnae Board of Trustees of the Princeton University Tigressions, the all-female a cappella singing group. Ita also mentors a high school student through the Student Sponsor Partner organization. She enjoys being a patron of the performing arts, traveling, and is a passionate tennis enthusiast.
Ita graduated cum laude from Princeton University in 2003 with a degree in Psychology and a minor in Finance.

© 2016 Music for Autism All Rights Reserved. Use of this website is governed by the
User Agreement
. The contents contained on this website is provided to users "AS IS" without any express or implied warranty. For information on your privacy, please read our
Privacy Policy
.
955 Clayton Street, #1, San Francisco, CA 94117 | (646) 964-6487