Erik Zwicker, Esq.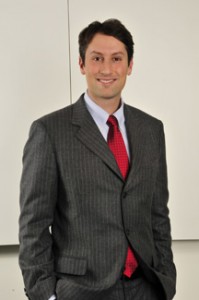 Erik is an associate in Wiggin and Dana's litigation department. Before joining Wiggin and Dana, Erik represented the office of the Governor of South Carolina in connection with impeachment proceedings initiated against Gov. Mark Sanford. Erik participated in a brief on behalf of the Office of the Governor that was referenced in the House Judiciary Subcommittee's panel decision not to impeach Governor Sanford.
Erik also served as an assistant attorney general for the office of the Connecticut Attorney General, working in both the special litigation department and the antitrust department. At the Attorney General's office, Erik defended numerous state officials and state entities, including the office of the Governor and the Connecticut Judiciary, from civil suit in both federal court and state court. In addition, he conducted investigations of Fortune 500 companies relating to potential violations of antitrust laws and the Connecticut Unfair Trade Practices Act (CUTPA).
Erik formerly worked at the United States Department of Justice in the national criminal enforcement section of the antitrust division. He is the founder of Change America, LLC, a company dedicated to bringing investment services to middle- and low-income Americans.
Erik graduated Phi Beta Kappa, magna cum laude, from Princeton University with an undergraduate degree from the Woodrow Wilson School of Public and International Affairs. Erik was awarded a Fulbright Scholarship to study in Australia, where he received a MA in Bioethics, graduating with highest distinction from Monash University in Melbourne. Erik received his JD, cum laude, from Harvard Law School. Erik is admitted to practice in Connecticut and before the United States District Court for the District of Connecticut and the United States Court of Appeals for the Second Circuit.

© 2016 Music for Autism All Rights Reserved. Use of this website is governed by the
User Agreement
. The contents contained on this website is provided to users "AS IS" without any express or implied warranty. For information on your privacy, please read our
Privacy Policy
.
955 Clayton Street, #1, San Francisco, CA 94117 | (646) 964-6487