Daniel Fishman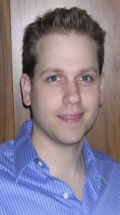 Dan is a Vice President with Goldman Sachs in New York, where he focuses on the development of financing products. He joined Goldman Sachs in 2004 in the Corporate Treasury Department.
Dan served as the founding Treasurer of the Junior Board of Directors and as the Treasurer of the Board of Directors of Music for Autism.
Dan graduated cum laude in Mathematics from Princeton University in 2004. Born and raised in Montreal, Canada, Dan now lives with his wife and son in New Jersey.

© 2016 Music for Autism All Rights Reserved. Use of this website is governed by the
User Agreement
. The contents contained on this website is provided to users "AS IS" without any express or implied warranty. For information on your privacy, please read our
Privacy Policy
.
PO Box 1136 New York, NY 10113 | (646) 964-6487