Caroline Blackman-Coakley, MD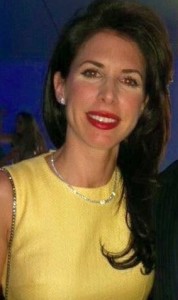 Caroline was born in the USVI and has a twin brother. She grew up in Manhattan where she attended The Horace Mann School. As an undergraduate at Tufts University, she realized her passion was to understand and heal the mind. While at Tufts, she obtained her BA in Clinical Psychology and graduated cum laude, earning the Joanne Mary Sullivan Prize for Excellence and Promise in the Field of Psychology. Caroline then worked in the Pfaff Lab at The Rockefeller University and also volunteered at MSK before attending Medical School at Memorial University Faculty of Medicine in Canada. While in Medical School she earned The Prize in Pediatrics, awarded to the Most Outstanding Student in the Field of Pediatrics. She came back to NYC and completed her internship and residency in Psychiatry at Beth Israel/Mt Sinai Hospital. She was inducted into the Leo M. Davidoff Society of The Albert Einstein College of Medicine for Outstanding Achievement in the Teaching of Medical Students. She was also appointed Chief Resident during her fourth year at Beth Israel and moonlighted at The Realization Center, doing work in Addiction Psychiatry and Buprenorphine maintenance. After graduation she was awarded the 2010 Top 40 Under 40 by The Feminist Press at CUNY. She became The Coordinator of Resident and Medical Student Education in the CPEP at Beth Israel/Mt Sinai in Manhattan as well as being a member of the Medical Board there. She also began her own private practice as a psychiatrist and psychotherapist. In that time she completed a one year certificate in Eating Disorders Addictions and Compulsions at The William Alanson White Institute. Caroline was also named as one of New York Super Doctor's Risings Stars in both 2013 and 2014. She now works exclusively in her Manhattan based private practice and resides in Manhattan with her husband, young daughter, and two rambunctious Coton de Tulear Dogs.

© 2016 Music for Autism All Rights Reserved. Use of this website is governed by the
User Agreement
. The contents contained on this website is provided to users "AS IS" without any express or implied warranty. For information on your privacy, please read our
Privacy Policy
.
955 Clayton Street, #1, San Francisco, CA 94117 | (646) 964-6487