C. Robert Quint (Treasurer)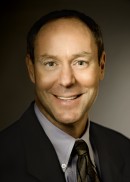 Former Executive Vice President and Chief Financial Officer
Radian Group Inc.
As chief financial officer, Bob Quint was responsible for all financial functions, including internal audit, investor relations, tax, and treasury at Radian Group Inc.
Mr. Quint joined Radian as controller and vice president of administration in 1990, where he subsequently played a major role in its 1992 initial public offering. In 1996, he was promoted to chief financial officer and three years later was named executive vice president.
Previously, Mr. Quint served as assistant controller for Reliance Development Group, a commercial real estate developer in New York City. He also worked in the corporate accounting department of Reliance Group Holdings. Prior to that, he was a staff accountant at Anchin, Block and Anchin, a New York-based accounting firm.
Mr. Quint earned a bachelor's degree in economics from the Wharton School of the University of Pennsylvania. He is a member of the American Institute of Certified Public Accountants (AICPA).

© 2016 Music for Autism All Rights Reserved. Use of this website is governed by the
User Agreement
. The contents contained on this website is provided to users "AS IS" without any express or implied warranty. For information on your privacy, please read our
Privacy Policy
.
955 Clayton Street, #1, San Francisco, CA 94117 | (646) 964-6487