Alice Shih LaCour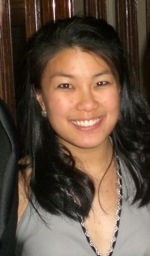 Alice Shih LaCour serves as a law clerk on the Fifth Circuit Court of Appeals. Previously, she served as a law clerk on the United States District Court for the Southern District of Texas. Prior to moving to Houston, Alice worked as an empirical researcher for Professor Ian Ayres at Yale in law and economics where she assisted in publications covering a wide range of topics including racial profiling, gun control, energy conservation, retirement investment strategies and the New York Times Freakonomics blog.
Alice received her J.D. from Yale Law School in 2012. She graduated summa cum laude from Washington and Lee University in 2008 with honors in Economics and a certificate in Poverty and Human Capabilities.

© 2016 Music for Autism All Rights Reserved. Use of this website is governed by the
User Agreement
. The contents contained on this website is provided to users "AS IS" without any express or implied warranty. For information on your privacy, please read our
Privacy Policy
.
955 Clayton Street, #1, San Francisco, CA 94117 | (646) 964-6487