Alexandra Snyder, MD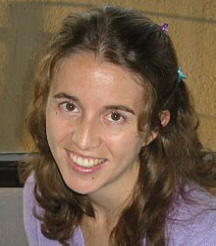 Alexandra is currently in residency in Internal Medicine at the Mount Sinai Hospital and will subsequently do Fellowship in Hematology and Oncology. She hopes to ultimately become a physician scientist. In college, Alex played cello in the Princeton University Orchestra; she has played since she was smaller than her cello. Alex graduated summa cum laude in History with minors in Latin American Studies and Musical Performance from Princeton University in 2003. Alex's daughter Ella has participated in M4A concerts as the charity's youngest volunteer.

© 2016 Music for Autism All Rights Reserved. Use of this website is governed by the
User Agreement
. The contents contained on this website is provided to users "AS IS" without any express or implied warranty. For information on your privacy, please read our
Privacy Policy
.
PO Box 1136 New York, NY 10113 | (646) 964-6487