Akila Raman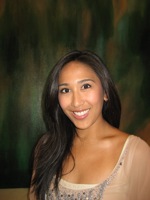 Akila is a vice president in Corporate Derivatives within the Investment Banking Division at Goldman Sachs in New York City. Akila joined Goldman Sachs in 2004 as an analyst in Corporate Derivatives, was promoted to associate in 2007 and became a vice president in 2009. Throughout her career with the firm, she has worked with a number of clients across industries on interest rates and foreign currency risk management transactions, and is currently providing primary coverage for the Investment Grade Natural Resources Derivatives effort.
Akila serves on the Board of Trustees for the Cap & Gown Club, a Princeton University organization established in 1891, and is on the alumnae Board of Trustees of the Princeton University Tigressions, the all-female a cappella singing group.
Akila earned an A.B. in Politics and a Certificate in Finance from Princeton University in 2004.

© 2016 Music for Autism All Rights Reserved. Use of this website is governed by the
User Agreement
. The contents contained on this website is provided to users "AS IS" without any express or implied warranty. For information on your privacy, please read our
Privacy Policy
.
955 Clayton Street, #1, San Francisco, CA 94117 | (646) 964-6487