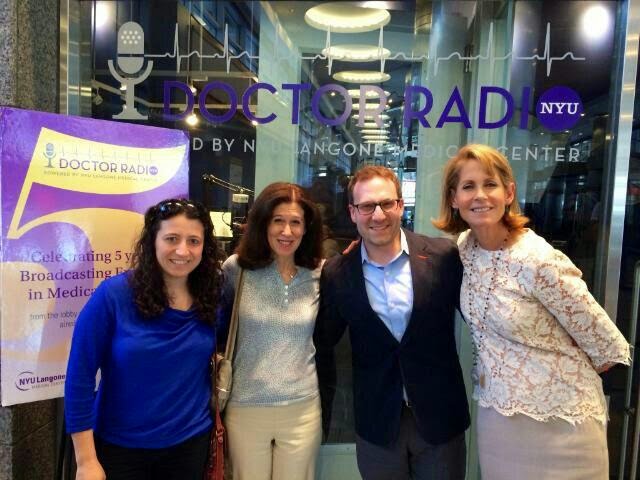 Music for Autism in the Media
As we approach the middle of summer, we are taking stock and so grateful for our amazing press coverage this spring.  Be sure to read on and click on these magical interviews and stories to learn more about Music for Autism.
Music for Autism was on Sirius XM radio twice in May!
US Founder, Dr. Robert Accordino along with board member Susan Hershman and 2011 Spotlight Artist, Suzy Perelman, were on the radio show Doctor Radio on SiriusXM radio on May 1.
And then on May 28, Robert took part in another Sirius Radio interview with host Mario Correa (partner of Junior Board member Joe Scattergood) and Bill Keith on their Entertainment Weekly Station where they interviewed the amazing Tony Award Winner Victoria Clark who performed an interactive concert for Music for Autism at the 92Y in New York in January.  Victoria Clark describes a little girl that came up to her during the interactive concert and says, "She just wanted to be a part of the music and that's one of the most moving things that I've ever experienced as an actor, to be able to share in that way and to involve people." Check out this clip from the interview and enjoy!
Music for Autism was not just represented on the radio, but also on television.  On May 31, WABC News aired this amazing coverage of Music for Autism.  Very special thanks to Journalist Rob Nelson for coming to the interactive concert and observing how important these concerts are for individuals with autism.  As he notes, "it really was a place for them to be free and to not be judged." And also a special thank you to all our performers on this clip!
Also don't forget to read the story about Dr. Robert Accordino being named New Yorker of the Week on NY1!
Thank you to all our supporters for tuning in to learn even more about Music for Autism. Keep listening, watching and reading along for more exciting news!