Virtual Concert with Americana Duo Annalyse & Ryan
---
May 21, 2022
YouTube Livestream
We welcome all individuals with autism and their families across the nation to attend our interactive concerts from their homes.
11am Pacific / 2pm Eastern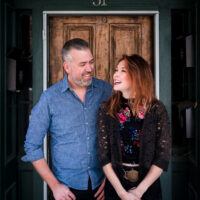 Annalyse & Ryan are an Americana duo. Their sound and songs take listeners on a soulful, rootsy journey and their strong harmonies melt together seamlessly, with an undeniable edge.
The couple confesses that they don't write a lot of traditional love songs, instead usually pouring their heart onto paper about issues such as social justice, class struggles, broad-spectrum affairs of the human condition, and nature.
Livestreamed on our YouTube page!
Registrants will receive a link to the private livestream two hours prior to the concert. You must RSVP to receive the link.