Virtual Concert with Jennifer Kumiyama and Friends
---
April 22, 2023
YouTube Livestream
We welcome all individuals with autism and their families across the nation to attend our interactive concerts from their homes.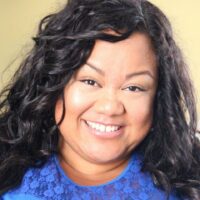 11 am Pacific / 2 pm Eastern
Jennifer Kumiyama was born with Arthrogryposis and uses a wheelchair daily. Kumiyama has earned national accolades from many publications including Variety Magazine and TV Guide – referring to her as "the girl in the wheelchair, who's voice blew everyone out of the water". In 2002 Jennifer was cast in Disney's "Aladdin; a Musical Spectacular" at Disney California Adventure Theme Park, where she is the first performer in a wheelchair to ever be on any Disney stage in the world. Jennifer has also worked for former Long Beach Councilwoman, Senator Lena Gonzalez, Long Beach Mayor Dr. Robert Garcia and is also an elected AD 70 Delegate in the California Democratic Party.
Join Jennifer and her talented band of friends for another spectacular virtual concert!
Please RSVP using the form below. If you have any trouble using this form, you can RSVP by emailing rsvp@musicforautism.org.