Robert Accordino (U.S. Founder)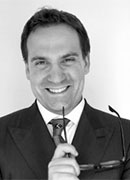 Robert Accordino is a physician, social entrepreneur, researcher, musician, and advocate. He has carried out significant advocacy work on behalf of children and adults with developmental conditions in the United States, United Kingdom and Australia. In 2007, he was honored for service to individuals with autism and their families by Cherie Blair, wife of Former Prime Minister Tony Blair.
Currently, Robert is a fellow in child and adolescent psychiatry at Massachusetts General Hospital and McLean Hospital, Harvard Medical School and a resident tutor in Mather House of Harvard University. He completed an internship in pediatrics at Mount Sinai Hospital and a residency in psychiatry at New York-Presbyterian Hospital, Weill Cornell Medical College.
Robert founded Music for Autism as a first year medical student and served as executive director until he graduated from medical school. During his tenure, the charity's fully subsidized programs spread nationwide, from Boston to Los Angeles.
A Fulbright Scholar, Robert graduated summa cum laude and Phi Beta Kappa from Princeton University. He earned an M.Sc. in Experimental Psychology from Oxford University and an M.D. from Mount Sinai School of Medicine with Distinction in Research and Medical Education and as a member of the Arnold Gold Humanism in Medicine Honor Society.
Robert is the recipient of several grants and awards including a Rotary Ambassadorial Scholarship, a research grant from the Bailey Thomas Charitable Trust in the United Kingdom, a grant from the Arnold P. Gold Foundation, the Eugene J. Collins Memorial Scholarship for medical school, an Overseas Research Studentship in the United Kingdom, the Sigma Xi Prize for Excellence in Research at Princeton University, the Spirit of Princeton Award for service to fellow students, and the Medical Society of the State of New York Community Service Award. His­ written work regularly appears in The Huffington Post where he is a blogger on medicine and social justice.
In 2009, he was one of only 15 medical students in the country to receive the American Medical Association Foundation Leadership Award for outstanding leadership and service. Robert serves on the Alumni Advisory Board of the Coca Cola Scholars Foundation, the Advisory Board of The Miracle Project, and the Friends and Faculty Committee of Weill Cornell Medical College's Music and Medicine Initiative.